WINDOWS 11 VPS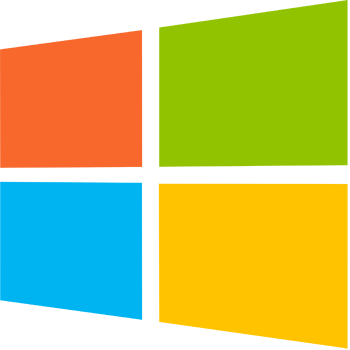 RENT WINDOWS 11 VPS WITH RDP ACCESS
Discover the power and flexibility of our Windows 11 VPS solutions! Ideal for developers, small businesses, or tech-savvy users seeking a robust, convenient, and cost-effective hosting solution. Experience lightning-fast load times, scalable resources, and cutting-edge security. Access your workspace anywhere, anytime. Let us manage the tech, while you focus on what truly matters – your success. Jumpstart your journey with our Windows 11 VPS today!
CPU
RAM
DISK SPACE
BW/PORT
IP address
CPUMARK*
PRICE/mo.

Intel Xeon Broadwell

1 Core @ 3.6Ghz

2 GB RAM

30 GB NVMe SSD
1 TB @ 1000Mbit/s
Up to 10 ipv4
1856

Intel Xeon Broadwell

2 Cores @ 3.6Ghz

4 GB RAM

30 GB NVMe SSD
3 TB @ 1000Mbit/s
Up to 10 ipv4
2873

Intel Xeon Broadwell

4 Cores @ 3.6Ghz

8 GB RAM

60 GB NVMe SSD
6 TB @ 1000Mbit/s
Up to 10 ipv4
4801

Intel Xeon Broadwell

6 Cores @ 3.6Ghz

12 GB RAM

120 GB NVMe SSD
9 TB @ 1000Mbit/s
Up to 10 ipv4
9372
BUILD YOUR WINDOWS 11 VPS IN CLOUD
Can't find your hardware setup?
Please write us, we will help and resolve this!
reviews from windows 11 users
Peter Monis
RocketPUMP CEO
Price - quality rocks. I use Linux SSD VPS - Custom Plan with 2 CPU, 4GB RAM, 30GB SSD. I have been using many VPS from different hosting companies before. I keep several sites with different CMS. I am very happy with the uptime and speed of my sites. Technical support is great. I do not have to wait for a long time for the answer when they are not writing and I would like to continue working with them.
07.08.2021
I started working with this company and I have only pleasant impressions. Technical support responds in less than 15 minutes, help solve the issue quickly and without delay. I am very grateful for such an approach to cooperation. Thank you for the reliable and efficient service.
21.10.2021
CrazyMann
Webmaster from Chisinau
I switched to MangoHost a week ago. The sites are working faster now. Used UltraVPS, Average page load time was 5 seconds, after switching to new server page load time reduced to 1.5-2 seconds. Same server at Mango is cheaper and faster - that's great!. Support answers quickly. No problem at all with the test period, many thanks for that! I recommend it.
14.01.2022
I found this hosting on searchengines, configs on their site are deprecated, support gave me a fresh config specifications for a good price. I didnt contact support yet because there is IPMI and the server is working without interruption. Previously I ordered a server from German hoster, even for reinstalling the system they were charging me 10 euros! One night the server crashed and I was asked to pay 50 euros for remote hands in the morning. Even though the server cost 49 euros per month!
13.12.2021
Just ordered server Support service was online and I got answers in few mins. Also i like that mangohost accepts Bitcoin.
13.01.2022
Miroslav
System Administrator
Ordered a server from mangohost.net, guys helped me transfer projects from my previous server to their. It took them a couple of days to get here and they are fine. They were fast and free, no down time at all So far so good!
09.02.2022
We offer the same quality of services at lower prices, allowing you to get the most out of your budget.
Why pay more when you can pay less and still feel happy all the time? We offer the same great VPS servers at better prices, so you can save money without sacrificing quality or satisfaction.
MangoHost

4 CPU @ 2 GB RAM @ 30GB SSD NVMe @ 1Gbit network

$ 15.00 / month

Vultr

$ 31.00 / month

Linode

$ 29.00 / month

Digital Ocean

$ 22.00 / month
The listed comparison prices do not include taxes. The plans and prices were sourced directly from providers' websites in April 2023. All logos and trademarks are the properties of their respective owners.
Preconfigured virtual servers for any purpose
We offer a range of VPS plans to fit any budget, while still providing the highest quality service and support available. Our plans are designed to be scalable according to your business needs. Whether you're looking for a small, low-cost VPS plan or a more robust solution for high-traffic websites, we have you covered. Our VPS plans are also backed by our world-class support team, who are available 24/7 to help you with any questions or issues you may encounter. We pride ourselves on providing excellent customer service and making sure that you always have access to the resources you need to keep your website running smoothly. Take a look at our VPS plans at the top and discover the hosting solution that's right for your business. If you have any questions or need further assistance, don't hesitate to contact our support team. We're here to help you every step of the way.
From $ 7.20 / month*
High Anonymous Tunnel
From $ 16.40 / month*
Remote Desktop Server
From $ 36.00 / month*
Server for trading
From $ 14.40 / month*
Data storage box
From $ 7.20 / month*
Cheap Linux Hosting
From $ 34.40 / month*
VPS with large SSD disk
From $ 60.80 / month*
Managed by our support
From $ 28.00 / month*
Data storage and backup
Should you buy Windows 11 RDP VPS ?
For many users, the answer is yes. With a fully customizable display, new features for integrated Android apps, and improved performance, Windows 11 offers many of the benefits users look for in their technology.
Is Windows 11 better than Windows 10?
Windows 11 is better than its predecessor in a number of areas. For example, missing from the Windows 11 features that Windows 10 has is the fact that Android apps are now built into the new Microsoft Store, allowing you to download them directly to your PC. Windows 11 allows users to access approximately 500,000 apps available on the Amazon app store, including popular ones like Disney Plus, TikTok, Netflix, Pinterest and Uber. Another benefit of Windows 11 is that it also has widgets, a customizable AI-powered feed that gives you access to useful information like the latest news and weather, your calendar, your photos and videos, and a wide range of other interests. In addition, Windows 11 embeds Microsoft Teams video conferencing directly into the operating system, making it easier and more flexible for everyday office use. You can make video calls to other Teams users on Windows, Android, Mac, or iOS, making it easy to use Windows 11 laptops and Windows 11 desktops at the same time for business or personal use, work, school, or play. In Windows 10, this feature was much more difficult to set up and use.
What are the disadvantages of Windows 11?
Windows 11 has certain system requirements that may not meet many devices, especially older models. For example, Windows 11 requires a device to have a TPM or TPM installed. Without a TPM designed to protect your PC from malware and hackers, Windows 11 won't be able to run on your PC or laptop. Techbuyer has more information on TPM requirements and how to check your hardware compatibility here. Also, while many of them are available, you won't be able to access all of the Android apps found on the Google Play Store. Along with this, the Windows 10 Action Center, which was considered one of the best Windows additions in recent years, has been replaced in Windows 11 with a number of separate settings and notification panels. For example, clicking on "Battery" will not only take you to battery information, and clicking on the "Wi-Fi" icon will not open Wi-Fi settings and available networks.
Windows 10 vs Windows 11
Windows 11 includes the latest technologies from Microsoft and improves the functionality of Windows 10. The Windows 11 update includes bug fixes released in monthly releases, new OneDrive storage alerts, improvements to Windows Spotlight, and more. This means that Windows 11 is constantly being worked on, updated and improved.
Over 20 payment partners for many years
Our payment process is easy and secure. We accept a variety of payment methods to ensure your convenience.