DEBIAN 10, 11, 12 VPS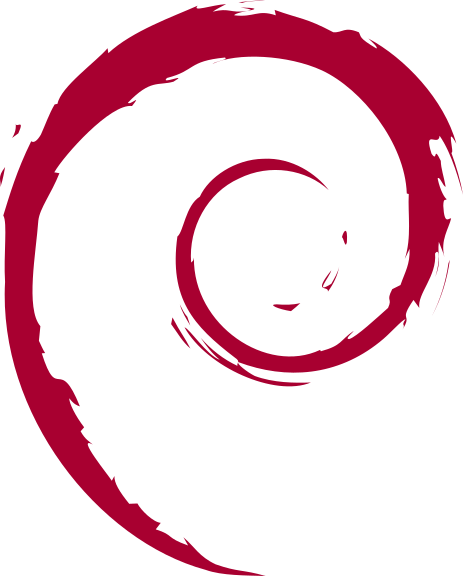 DEBIAN VPS HOSTING
Get reliable and flexible virtual private servers (VPS) powered by Debian, a robust and secure Linux distribution. Choose from Debian 10, 11, or 12, depending on your specific requirements. Benefit from the stability, extensive software compatibility, and community support that Debian offers. Deploy your applications with confidence on our VPS platform. Experience high-performance computing and seamless scalability. Rent your Debian VPS today!
CPU
RAM
DISK SPACE
BW/PORT
IP address
CPUMARK*
PRICE/mo.

Intel Xeon Broadwell

1 Core @ 3.6Ghz

2 GB RAM

30 GB NVMe SSD
1 TB @ 1000Mbit/s
Up to 10 ipv4
1856

Intel Xeon Broadwell

2 Cores @ 3.6Ghz

4 GB RAM

30 GB NVMe SSD
3 TB @ 1000Mbit/s
Up to 10 ipv4
2873

Intel Xeon Broadwell

4 Cores @ 3.6Ghz

8 GB RAM

60 GB NVMe SSD
6 TB @ 1000Mbit/s
Up to 10 ipv4
4801

Intel Xeon Broadwell

6 Cores @ 3.6Ghz

12 GB RAM

120 GB NVMe SSD
9 TB @ 1000Mbit/s
Up to 10 ipv4
9372
BUILD YOUR DEBIAN VPS IN CLOUD
Can't find your hardware setup?
Please write us, we will help and resolve this!
reviews from customers using debian vps
Peter Monis
RocketPUMP CEO
Price - quality rocks. I use Linux SSD VPS - Custom Plan with 2 CPU, 4GB RAM, 30GB SSD. I have been using many VPS from different hosting companies before. I keep several sites with different CMS. I am very happy with the uptime and speed of my sites. Technical support is great. I do not have to wait for a long time for the answer when they are not writing and I would like to continue working with them.
07.08.2021
I started working with this company and I have only pleasant impressions. Technical support responds in less than 15 minutes, help solve the issue quickly and without delay. I am very grateful for such an approach to cooperation. Thank you for the reliable and efficient service.
21.10.2021
CrazyMann
Webmaster from Chisinau
I switched to MangoHost a week ago. The sites are working faster now. Used UltraVPS, Average page load time was 5 seconds, after switching to new server page load time reduced to 1.5-2 seconds. Same server at Mango is cheaper and faster - that's great!. Support answers quickly. No problem at all with the test period, many thanks for that! I recommend it.
14.01.2022
I found this hosting on searchengines, configs on their site are deprecated, support gave me a fresh config specifications for a good price. I didnt contact support yet because there is IPMI and the server is working without interruption. Previously I ordered a server from German hoster, even for reinstalling the system they were charging me 10 euros! One night the server crashed and I was asked to pay 50 euros for remote hands in the morning. Even though the server cost 49 euros per month!
13.12.2021
Just ordered server Support service was online and I got answers in few mins. Also i like that mangohost accepts Bitcoin.
13.01.2022
Miroslav
System Administrator
Ordered a server from mangohost.net, guys helped me transfer projects from my previous server to their. It took them a couple of days to get here and they are fine. They were fast and free, no down time at all So far so good!
09.02.2022
We offer the same quality of services at lower prices, allowing you to get the most out of your budget.
Why pay more when you can pay less and still feel happy all the time? We offer the same great VPS servers with Debian at better prices, so you can save money without sacrificing quality or satisfaction.
MangoHost

4 CPU @ 2 GB RAM @ 30GB SSD NVMe @ 1Gbit network

$ 15.00 / month

Vultr

$ 31.00 / month

Linode

$ 29.00 / month

Digital Ocean

$ 22.00 / month
The listed comparison prices do not include taxes. The plans and prices were sourced directly from providers' websites in April 2023. All logos and trademarks are the properties of their respective owners.
Preconfigured virtual servers for any purpose
We offer a range of VPS plans to fit any budget, while still providing the highest quality service and support available. Our plans are designed to be scalable according to your business needs. Whether you're looking for a small, low-cost VPS plan or a more robust solution for high-traffic websites, we have you covered. Our VPS plans are also backed by our world-class support team, who are available 24/7 to help you with any questions or issues you may encounter. We pride ourselves on providing excellent customer service and making sure that you always have access to the resources you need to keep your website running smoothly. Take a look at our VPS plans at the top and discover the hosting solution that's right for your business. If you have any questions or need further assistance, don't hesitate to contact our support team. We're here to help you every step of the way.
From $ 7.20 / month*
High Anonymous Tunnel
From $ 16.40 / month*
Remote Desktop Server
From $ 36.00 / month*
Server for trading
From $ 14.40 / month*
Data storage box
From $ 7.20 / month*
Cheap Linux Hosting
From $ 34.40 / month*
VPS with large SSD disk
From $ 60.80 / month*
Managed by our support
From $ 28.00 / month*
Data storage and backup
WHY CHOOSE DEBIAN AS AN OPERATING SYSTEM ON VPS?
There are several reasons why choosing Debian as an operating system for your VPS (Virtual Private Server) can be a beneficial choice:
Stability: Debian is renowned for its stability and reliability. It undergoes rigorous testing and has a well-established release cycle, ensuring a robust and dependable operating system for your VPS. This stability is particularly crucial for critical server environments.
Security: Debian has a strong focus on security. It benefits from a dedicated security team that actively identifies and patches vulnerabilities promptly. Regular security updates and a robust package management system help keep your VPS protected against potential threats.
Extensive Software Repository: Debian provides an extensive software repository, offering a vast selection of pre-compiled software packages. This makes it easy to find and install the necessary software applications and libraries for your specific needs, saving you time and effort.
Long-Term Support: Debian provides long-term support for its stable releases. This means you can expect regular updates, bug fixes, and security patches for an extended period, ensuring that your VPS remains up to date and protected.
Community Support: Debian has a large and active community of users and developers. This vibrant community provides excellent support through forums, mailing lists, and online resources. You can find assistance, guidance, and solutions to your queries, making it easier to manage and troubleshoot your VPS.
Flexibility and Customizability: Debian offers a high level of flexibility and customizability. You have full control over your VPS environment, allowing you to tailor it to your specific requirements. This flexibility makes Debian suitable for a wide range of use cases, from web hosting to database management and more.
Open-Source Philosophy: Debian follows a strict commitment to free and open-source software. This philosophy aligns with the principles of transparency, community collaboration, and freedom of choice. It enables you to use, modify, and distribute Debian without any licensing restrictions.
Overall, choosing Debian as the operating system for your VPS provides you with a stable, secure, and versatile platform backed by a strong community. Its reliability, security features, extensive software repository, and customization options make it a popular choice for many VPS users and administrators.
Over 20 payment partners for many years
Our payment process is easy and secure. We accept a variety of payment methods to ensure your convenience.