512 GB RAM DEDICATED SERVERS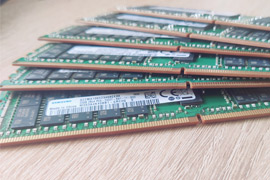 RENT DEDICATED SERVER WITH 512 GB RAM
Unlock large possibilities with our turbocharged dedicated servers, with a massive amount of 512 GB DDR4 ECC RAM. Gain exclusive control over your server, dive into a world of supreme performance, and wave goodbye to sluggish operations. Seamlessly run your high-intensity workloads and complex applications without a hitch. Our dedicated servers are built for robust operations, backed by cutting-edge technology. Rent now to embark on a journey towards unprecedented digital efficiency and agility. Make your online presence count, where every millisecond matters!
CPU
RAM
DISK SPACE
BW/PORT
CPUMARK*
PRICE/mo.

MD4 Dedicated Server

Intel Dual Xeon E5 2680v3

64 GB RAM

1000 GB HDD
30 TB @ 1Gbit
24654

MD20 Dedicated Server

Intel Dual Xeon E5 2680v2

128 GB RAM

1000 GB HDD
30 TB @ 1Gbit
20678

MD12 Dedicated Server

Intel Dual Xeon E5 2667v2

128 GB RAM

1000 GB HDD
30 TB @ 1Gbit
21405

MD22 Dedicated Server

Intel Dual Xeon E5 2680v4

128 GB RAM

1000 GB HDD
30 TB @ 1Gbit
29458

MD25 Dedicated Server

Intel Dual Xeon E5 2630v2

32 GB RAM

960 GB NVMe / 960 GB NVMe
30 TB @ 1Gbit
13552

MD10 Dedicated Server

Intel Dual Xeon E5 2680v4

256 GB RAM

1000 GB HDD
30 TB @ 1Gbit
29461
Can't find your hardware setup?
Please write us, we will help and resolve this!
DEBIAN
UBUNTU
CENTOS
WINDOWS
SYNOLOGY
VMWARE ESXI
SERVICES AVAILABLE WITH OUR DEDICATED SERVERS WITH 512 GB RAM
A wide range of possibilities to manage your servers.
"User panel" interface
Your account, your tickets, invoices, server management and monitoring in your User Panel integrated interface
24/7 technical assistance
Our support team is available 24 hours
per day and 7 days per week by e-mail and
phone, in English, Russian and Romanian
Service monitoring
Analysis and monitoring of your dedicated servers. Telegram and SMS alerts are available by request in the User Panel
Server hardware
All of our servers are based on enterprise hardware, offering simplicity, reliability and performance with higher uptime
Permanent KVM - IPMI ACCESS
Each Dedicated server has dedicated built-in IPMI. You have permanent access to the screen, keyboard and mouse of your server
Wide range of OS
A wide range of OS is available: Linux, BSD, Windows Server, and Hyper-V, Proxmox, and VMWare ESXi virtualization systems
Over 20 payment partners for many years
Our payment process is easy and secure. We accept a variety of payment methods to ensure your convenience.
WHY CHOOSE A DEDICATED SERVER WITH 512 GB ECC RAM
Experience the sheer power of our dedicated servers, equipped with an immense 512 GB RAM. Harness this colossal memory capacity to run high-demand applications smoothly, like advanced simulations, massive databases, or complex scientific calculations.

With such abundant RAM, you can handle peak traffic loads effortlessly, ensuring a seamless user experience. Think about your e-commerce site supporting thousands of users concurrently during a flash sale, without any noticeable delay.

However, it's crucial to consider your real needs. For smaller applications or websites, 512 GB RAM might be an overkill and may lead to higher costs without significant benefits. It's like driving a sports car in a 30 mph zone - yes, you have the power, but can't fully utilize it.

Choose wisely. Rent our 512 GB RAM dedicated servers for when you truly need exceptional performance, and experience the difference. We're here to empower your digital prowess.

At the same time, this magnitude of RAM opens up avenues for data-intensive tasks like real-time analytics, large-scale data mining, or machine learning model training. Envision processing huge datasets in record time, bringing high-speed, data-driven decisions within your grasp.

However, more RAM also means more power consumption. So while the performance boost is substantial, it should align with your sustainability efforts and power budget.

In conclusion, renting a 512 GB RAM dedicated server is an excellent choice for businesses with high-performance needs. But for smaller tasks, more modest configurations could be a smarter, more cost-effective choice.

Whichever the case, our expert team is on hand to guide you through the selection process, ensuring you get the perfect balance between performance and cost. Your digital success is our priority. So why wait? Take a leap towards unparalleled performance. Explore our dedicated server options today!
ANY QUESTIONS? CONTACT US NOW!