BINANCE VPS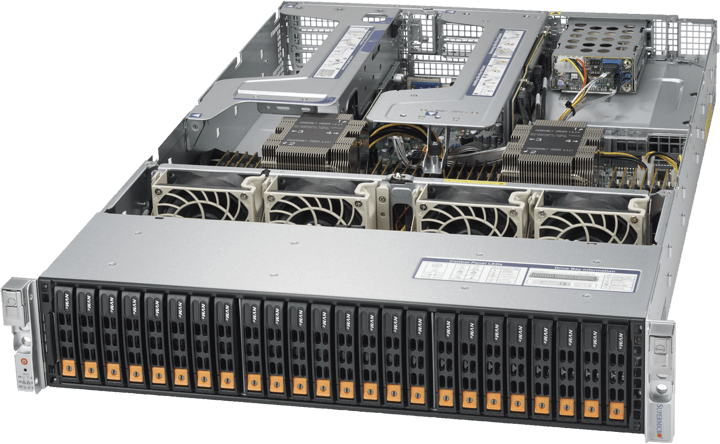 RENT BINANCE VPS
Renting a Binance VPS offers a virtualized server environment specifically optimized for trading on the Binance cryptocurrency exchange. It provides users with dedicated resources, ensuring fast, reliable performance for trading bots or manual trading. A Binance-optimized VPS offers a cost-effective, customizable, and scalable solution for secure, low-latency trading.
CPU
RAM
DISK SPACE
BW/PORT
IP address
CPUMARK*
PRICE/mo.

Intel Xeon Broadwell

1 Core @ 3.6Ghz

2 GB RAM

30 GB NVMe SSD
1 TB @ 1000Mbit/s
Up to 10 ipv4
1856

Intel Xeon Broadwell

2 Cores @ 3.6Ghz

4 GB RAM

30 GB NVMe SSD
3 TB @ 1000Mbit/s
Up to 10 ipv4
2873

Intel Xeon Broadwell

4 Cores @ 3.6Ghz

8 GB RAM

60 GB NVMe SSD
6 TB @ 1000Mbit/s
Up to 10 ipv4
4801

Intel Xeon Broadwell

6 Cores @ 3.6Ghz

12 GB RAM

120 GB NVMe SSD
9 TB @ 1000Mbit/s
Up to 10 ipv4
9372
BUILD YOUR BINANCE VPS IN CLOUD
Can't find your hardware setup?
Please write us, we will help and resolve this!
our binance vps customer reviews
I feel like I'm trading on the edge of the universe with the Cloud VPS from MangoHost. Their VPS is like a rocket ship for my trades, and the security measures are tighter than a black hole's gravity. It's out-of-this-world fantastic!
07.10.2023
Trading is my lifeblood, and the VPS from MangoHost has become my trading fortress. The ironclad security is like having an army of knights protecting my data, while the remote desktop access is my trading command center. It's a true knight in shining armor!
12.10.2023
My VPS from MangoHost Cloud is like a Zen garden for my trades. It's serene, reliable, and always in perfect balance. The security is like a tranquil pond, and the remote desktop access is my peaceful bridge to the trading world. Trading has never been so harmonious.
17.10.2023
With my Binance VPS, my trading journey has been fiery and unstoppable. The security is like a phoenix's rebirth, rising from the ashes stronger each time. The remote desktop access is my fiery wings, letting me soar to new trading heights!
18.10.2023
I use VPS for trading Forex, and i like the stability of my connection and i think the MangoHost VPS give me some 🍀 luck 🍀 for my trades 8))
18.10.2023
We offer the same quality of services at lower prices, allowing you to get the most out of your budget.
Why pay more when you can pay less and still feel happy all the time? We offer the same great VPS servers at better prices, so you can save money without sacrificing quality or satisfaction.
MangoHost

4 CPU @ 2 GB RAM @ 30GB SSD NVMe @ 1Gbit network

$ 15.00 / month

Vultr

$ 31.00 / month

Linode

$ 29.00 / month

Digital Ocean

$ 22.00 / month
The listed comparison prices do not include taxes. The plans and prices were sourced directly from providers' websites in April 2023. All logos and trademarks are the properties of their respective owners.
Preconfigured virtual servers for any purpose
We offer a range of VPS plans to fit any budget, while still providing the highest quality service and support available. Our plans are designed to be scalable according to your business needs. Whether you're looking for a small, low-cost VPS plan or a more robust solution for high-traffic websites, we have you covered. Our VPS plans are also backed by our world-class support team, who are available 24/7 to help you with any questions or issues you may encounter. We pride ourselves on providing excellent customer service and making sure that you always have access to the resources you need to keep your website running smoothly. Take a look at our VPS plans at the top and discover the hosting solution that's right for your business. If you have any questions or need further assistance, don't hesitate to contact our support team. We're here to help you every step of the way.
From $ 7.20 / month*
High Anonymous Tunnel
From $ 16.40 / month*
Remote Desktop Server
From $ 36.00 / month*
Server for trading
From $ 14.40 / month*
Data storage box
From $ 7.20 / month*
Cheap Linux Hosting
From $ 34.40 / month*
VPS with large SSD disk
From $ 60.80 / month*
Managed by our support
From $ 28.00 / month*
Data storage and backup
WHY CHOOSE VPS FOR TRADING ON BINANCE EXCHANGE?
At MangoHost, we offer several advantages for Binance traders using our VPS server:

Low latency - Our VPS ensures high-speed connectivity to Binance, providing rapid response times crucial for successful trading.

Dedicated resources - Enjoy uninterrupted trading with dedicated resources that provide reliable performance, even during peak trading times.

Security - We prioritize data security, implementing robust encryption and access controls to keep your trading activities and funds safe.

Scalability - As your trading activities grow, we make it easy to upgrade your VPS resources, ensuring a hosting solution that evolves with you.

24/7 Uptime - Our VPS provides consistent uptime, ensuring you never miss a trading opportunity due to server downtime.

Expert support - Our knowledgeable customer support team is always ready to assist with any VPS-related questions or concerns, ensuring a smooth trading experience.
Over 20 payment partners for many years
Our payment process is easy and secure. We accept a variety of payment methods to ensure your convenience.