VPS SERVERS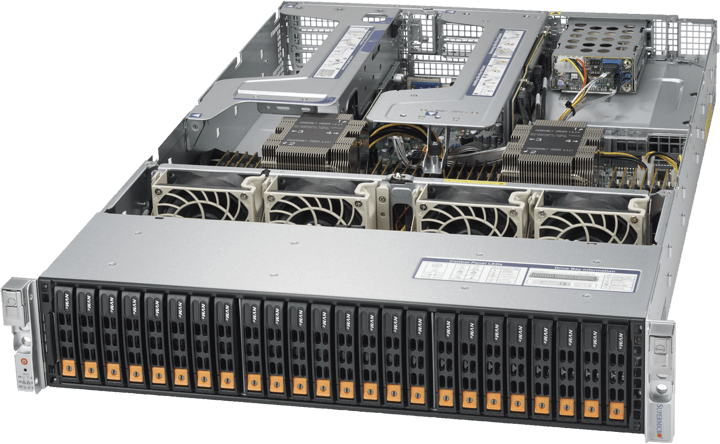 RENT VIRTUAL SERVER (VPS) in EUROPE - MOLDOVA
Virtual servers in Moldova (Chisinau) are great for projects whose audience of visitors is from the CIS and Europe. VPS in Moldova are based on KVM virtualization, which guarantees high performance and guaranteed resources (CPU, RAM, Disk Space). Nodes with cloud virtual machines are not overloaded which provides reliability and uptime closer to 100%. You can install both Linux VPS (SSH root access) and Windows Server 2012-2022 (Administrator RDP access). By request, you will get permanent access to the Web control panel and VNC.
CPU
RAM
DISK SPACE
BW/PORT
IP address
CPUMARK*
PRICE/mo.

Intel Xeon Broadwell

1 Core @ 3.6Ghz

2 GB RAM

30 GB NVMe SSD
1 TB @ 1000Mbit/s
Up to 10 ipv4
1856

Intel Xeon Broadwell

2 Cores @ 3.6Ghz

4 GB RAM

30 GB NVMe SSD
3 TB @ 1000Mbit/s
Up to 10 ipv4
2873

Intel Xeon Broadwell

4 Cores @ 3.6Ghz

8 GB RAM

60 GB NVMe SSD
6 TB @ 1000Mbit/s
Up to 10 ipv4
4801

Intel Xeon Broadwell

6 Cores @ 3.6Ghz

12 GB RAM

120 GB NVMe SSD
9 TB @ 1000Mbit/s
Up to 10 ipv4
9372
BUILD YOUR VIRTUAL SERVER
Can't find your hardware setup?
Please write us, we will help and resolve this!
Peter Monis
RocketPUMP CEO
Price - quality rocks. I use Linux SSD VPS - Custom Plan with 2 CPU, 4GB RAM, 30GB SSD. I have been using many VPS from different hosting companies before. I keep several sites with different CMS. I am very happy with the uptime and speed of my sites. Technical support is great. I do not have to wait for a long time for the answer when they are not writing and I would like to continue working with them.
07.08.2021
I started working with this company and I have only pleasant impressions. Technical support responds in less than 15 minutes, help solve the issue quickly and without delay. I am very grateful for such an approach to cooperation. Thank you for the reliable and efficient service.
21.10.2021
CrazyMann
Webmaster from Chisinau
I switched to MangoHost a week ago. The sites are working faster now. Used UltraVPS, Average page load time was 5 seconds, after switching to new server page load time reduced to 1.5-2 seconds. Same server at Mango is cheaper and faster - that's great!. Support answers quickly. No problem at all with the test period, many thanks for that! I recommend it.
14.01.2022
I found this hosting on searchengines, configs on their site are deprecated, support gave me a fresh config specifications for a good price. I didnt contact support yet because there is IPMI and the server is working without interruption. Previously I ordered a server from German hoster, even for reinstalling the system they were charging me 10 euros! One night the server crashed and I was asked to pay 50 euros for remote hands in the morning. Even though the server cost 49 euros per month!
13.12.2021
Just ordered server Support service was online and I got answers in few mins. Also i like that mangohost accepts Bitcoin.
13.01.2022
Miroslav
System Administrator
Ordered a server from mangohost.net, guys helped me transfer projects from my previous server to their. It took them a couple of days to get here and they are fine. They were fast and free, no down time at all So far so good!
09.02.2022