1024 GB RAM DEDICATED SERVERS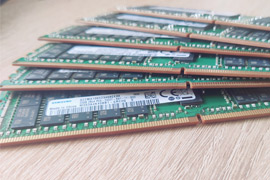 RENT DEDICATED SERVER WITH 1024 GB RAM
We offer dedicated servers with 1024GB (1TB) of RAM to meet your high-performance hosting needs. Our robust infrastructure ensures reliable performance and maximum resource allocation for your demanding workloads. With a dedicated server, you have exclusive access to the entire server's resources, providing unparalleled processing power and memory capacity. Experience the ultimate in performance and customization with our dedicated server hosting solution. Contact us today to discuss your requirements and secure your dedicated server with a monster amount RAM.
CPU
RAM
DISK SPACE
BW/PORT
CPUMARK*
PRICE/mo.

MD10 Dedicated Server

Intel Dual Xeon E5 2680v4

256 GB RAM

1000 GB HDD
30 TB @ 1Gbit
29461
Chassis Specifications
1U Enterprise Supermicro CSE 815 1U Chassis featuring X9/X10 series Supermicro motherboard
Dual Socket supported.
IPMI 2.0 with virtual media over LAN and KVM-over-LAN support. Customer access to the IPMI is available free of charge
Intel® Dual-Port 1Gbps Controller Featuring VMDq support for better performance of virtualization.
Supermicro certified ECC RAM
Intel® Xeon® processor E3/E5 Series
CPU Specifications
Single Intel Xeon® or Dual Intel Xeon® Processors
Up to 44 Total Cores - 88 Total Threads
Up to 55MB Intel® Smart Cache
Max Turbo Frequency 3.30GHz
Intel® Hyper-Threading Technology
Intel® Virtualization Technology (VT-x)
Intel® Virtualization Technology for Directed I/O (VT-d)
Intel® VT-x with Extended Page Tables (EPT)
64-bit Instruction Set (Intruction Set Extention Intel® AVX2)
Memory Options
8GB ECC Registered Memory (Standard)
16GB ECC Registered Memory (Upgrade Available In Cart)
32GB ECC Registered Memory (Upgrade Available In Cart)
64GB ECC Registered Memory (Upgrade Available In Cart))
128GB ECC Registered Memory (Upgrade Available In Cart)
256GB ECC Registered Memory (Upgrade Available In Cart)
512GB ECC Registered Memory (Upgrade Available In Cart)
768GB ECC Registered Memory (Upgrade Available In Cart)
1TB ECC Registered Memory (Upgrade Available In Cart)
1.5TB ECC Registered Memory (Contact Support for Custom Order)
Storage Options
Server comes with a small SSD drive (usually 128 GB) or 1TB SSD as a primary Drive (Standard)
Upgrade the primary drive in the Cart
Add upto 3 additional drives in the Cart
Add upto 12 additional drives for storage servers (Contact Support for Custom Order)
Hard Drives (7200 RPM) available in the cart: 1TB SATA3, 2TB SATA3, 4TB SATA3, 8TB SATA3, 12TB SATA3
SATA Solid State Drives available in the cart: 1TB SATA3, 2TB SATA3, 4TB SATA3
NVME u2/m2 Solid State Drives available in the cart: 960GB, 1920GB, 3840GB, 7680GB
Hardware Raid cards are available by request - contact us
Can't find your hardware setup?
Please write us, we will help and resolve this!
DEBIAN
UBUNTU
CENTOS
WINDOWS
SYNOLOGY
VMWARE ESXI
SERVICES AVAILABLE WITH OUR DEDICATED SERVERS WITH 1024 GB RAM
A wide range of possibilities to manage your servers.
"User panel" interface
Your account, your tickets, invoices, server management and monitoring in your User Panel integrated interface
24/7 technical assistance
Our support team is available 24 hours
per day and 7 days per week by e-mail and
phone, in English, Russian and Romanian
Service monitoring
Analysis and monitoring of your dedicated servers. Telegram and SMS alerts are available by request in the User Panel
Server hardware
All of our servers are based on enterprise hardware, offering simplicity, reliability and performance with higher uptime
Permanent KVM - IPMI ACCESS
Each Dedicated server has dedicated built-in IPMI. You have permanent access to the screen, keyboard and mouse of your server
Wide range of OS
A wide range of OS is available: Linux, BSD, Windows Server, and Hyper-V, Proxmox, and VMWare ESXi virtualization systems
Over 20 payment partners for many years
Our payment process is easy and secure. We accept a variety of payment methods to ensure your convenience.
UNLEASH THE POWER: BUY A DEDICATED SERVER WITH 1TB RAM
In the world of hosting, performance and resource availability are crucial factors for running high-intensity applications and managing data-intensive workloads. If you require unparalleled memory capacity, a dedicated server with 1TB (or 1024GB) of RAM is the ultimate solution. Let's explore the benefits, costs, and scenarios where this colossal amount of RAM can truly shine.
Unmatched Performance and Resource Availability
A dedicated server with 1TB of RAM provides an abundance of memory to handle the most demanding tasks. Whether you're running resource-intensive databases, virtualization environments, big data applications, or memory caching, this colossal amount of RAM ensures lightning-fast response times and optimal performance. It eliminates the risk of memory bottlenecks and allows for seamless multitasking, delivering an exceptional user experience.
Investment Worth Every Byte
The cost of a dedicated server with 1TB of RAM may be higher compared to servers with lower memory capacities. However, the benefits justify the investment, especially for businesses that heavily rely on memory-intensive applications. The substantial RAM capacity guarantees smooth operations, reduces latency, and allows for efficient data processing, ultimately leading to increased productivity and customer satisfaction.
Benefits and Pros of 1TB RAM Dedicated Servers
Enhanced Performance: With 1TB of RAM, your dedicated server can handle vast amounts of data in-memory, eliminating the need for frequent disk access and significantly improving processing speeds.
Scalability: A dedicated server with 1TB RAM ensures ample room for future growth. You can easily scale up your operations, accommodate increasing workloads, and support additional users without compromising performance.
Virtualization Powerhouse: If you're leveraging virtualization technologies, such as VMware or Hyper-V, a dedicated server with 1TB RAM becomes a robust platform for running multiple virtual machines simultaneously.
Big Data Processing: Analyzing massive datasets requires substantial memory capacity. With 1TB RAM, your dedicated server can efficiently process and analyze large volumes of data, enabling faster insights and decision-making.
High-Traffic Websites and Applications: For websites or applications that experience heavy traffic, the ample memory provided by a 1TB RAM server ensures smooth performance and minimizes the risk of slowdowns or crashes.
Recommended Use Cases and Setup Considerations
A dedicated server with 1TB RAM is most beneficial in scenarios involving:
• In-memory databases
• Virtualization and cloud environments
• Data analytics and processing
• Machine learning and AI applications
• High-performance computing (HPC)
• Content delivery networks (CDNs)
• E-commerce platforms with high traffic and complex operations
While 1TB RAM is a massive resource, it may be unnecessary for certain use cases, such as small-scale websites, basic web hosting, or simple file servers. In such cases, lower RAM configurations can still provide optimal performance while reducing costs.
ANY QUESTIONS? CONTACT US NOW!