In this article, we will describe about the basics of managing Dedicated, specifically how to connect to a remote server based on Windows Operating System. We will describe about connecting to Windows servers via RDP (Remote Desktop Protocol) from your local Windows computer. Connection to Linux servers is carried out via SSH and we have another article for this. Don't switch.
How to connect to windows server?
As we mentioned, you can connect to a Windows server via RDP. By default, this remote access is enabled for all prebuilt Windows servers, including non-server versions. If you cannot connect to server after setup, please contact support. If you installed your Operating System over IPMI and configured the server OS yourself, our staff will not be able to help you on enabling and configuring RDP.
To connect via RDP you need:
access to the server (IP address, administrator login and password);
a built in application on a Windows computer (will demonstrate using the Windows OS as an example, but Microsoft also took care of Ubuntu users by releasing the Remmina client) or an application on Android Phones or iOS (iPhone).
Where can I get access to the server?
You will get notification on your email. If you ordered a dedicated Windows server you will get an email with access details. For your security we do not send you password in email directly – you need to click on a link and copy the Administrator/Admin password from your account in Control Panel.
In case the email got lost in the spam folder, the accesses are always available in the Control Panel. Just log in, click on server's ID you need details for.
Having Administrator access, now you can start connecting from your Computer / phone.
How to connect via RDP to the server (from any Windows version)
1. Press the key combination Win + R, type mstsc.exe and click OK:
2. Copy and paste your server's IP address and click Connect:
3. Enter the username and password (from the email link) and click OK:
4. In the warning windows, check the box as shown in the screenshot and click Yes:

The desktop interface of the remote server must open. You can minimize the RDP window (for example, you want to open multiple Windows RDP)
To log out of RDP after performing the operations you need, click Start – Logout. After that, you will return to the desktop of your computer.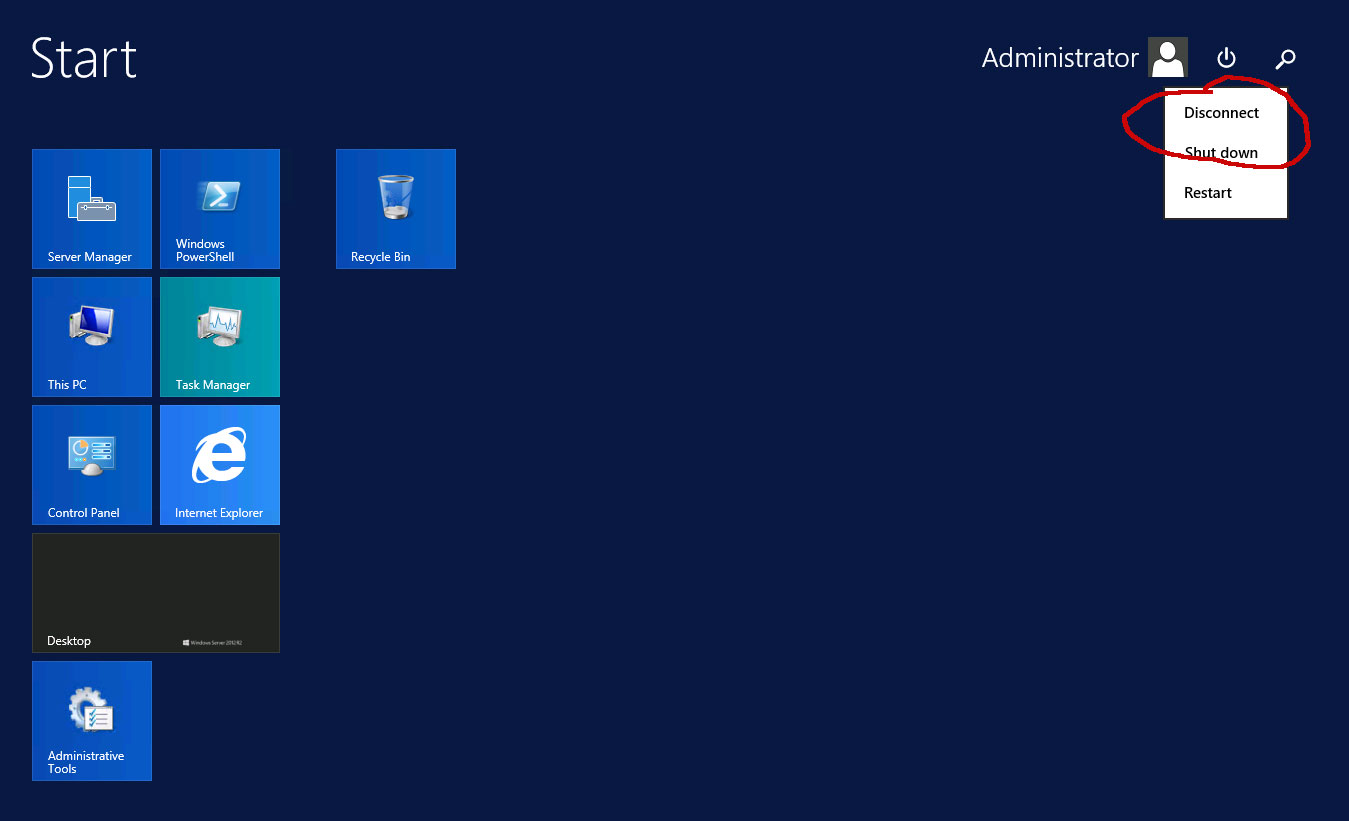 How to connect to Windows RDP via Android
1 Download the Microsoft Remote Desktop app [link] on Google Play to your Android smartphone.
2 Click the + and select Add PC:

Enter the server's IP address in the PC name field. In the "User Account" item, select Add user account:
Enter username and password (from email). Click Save to continue. Then click Save in the top right corner. After that, the connection will be added as recently used in the application.
To go to the remote desktop, click on the screen:
On the page that opens, check the box and click Connect:
After that, you will be taken to the remote desktop and will be able to manage the server through the application:
Well, we looked at how to remotely connect to a Windows server via RDP, without installing any unofficial software via the Internet.
---
This article incorporates information and material from various online sources. We acknowledge and appreciate the work of all original authors, publishers, and websites. While every effort has been made to appropriately credit the source material, any unintentional oversight or omission does not constitute a copyright infringement.
All trademarks, logos, and images mentioned are the property of their respective owners. If you believe that any content used in this article infringes upon your copyright, please contact us immediately for review and prompt action.
This article is intended for informational and educational purposes only and does not infringe on the rights of the copyright owners. If any copyrighted material has been used without proper credit or in violation of copyright laws, it is unintentional and we will rectify it promptly upon notification.
Please note that the republishing, redistribution, or reproduction of part or all of the contents in any form is prohibited without express written permission from the author and website owner. For permissions or further inquiries, please contact us.